Plenary and Keynote Speakers

10th International Conference on Biomedical Engineering and Systems (ICBES 2023)

The Plenary and Keynote Speakers for ICBES 2023 will be announced shortly! Thank you for your patience.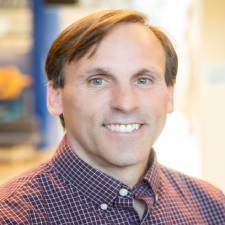 Dr. Brian Amsden
Queen's University, Canada
Plenary Speaker
Topic of Plenary: Aliphatic Polycarbonate-Based Biomaterials: From Elastic Hydrogels to Viscous Liquids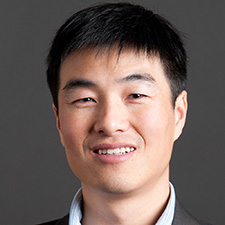 Dr. Minglin Ma
Cornell University, USA
Keynote Speaker
Topic of Plenary: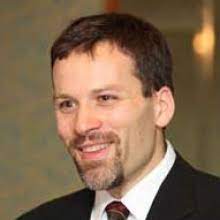 Dr. Andrew G. Kirk
McGill University, Canada
Keynote Speaker
Andrew Kirk is a Professor of Electrical and Computer Engineering at McGill University where he leads research into the development of biomedical sensors and point-of-care diagnostic systems. He received the Ph.D. degree in Physics from King's College (London) and was subsequently awarded research fellowships to undertake postdoctoral research at the University of Tokyo, Japan and the Vrije Universiteit, Brussels, Belgium before moving to Montreal. He is author of more than 200 journal articles and conference presentations and holds 4 patents. In 2015 he was awarded the William and Rhea Seath Award for Engineering Innovation by McGill's Faculty of Engineering for his work on new tools for DNA amplification using nanophotonic techniques. The intellectual property that he has developed has now been licensed commercially to develop a high-speed diagnostic test for the SARS-Cov-2 virus. He is also a committed teacher, having twice been awarded the Principal's Prize for Excellence in Teaching at McGill. He has served as Chair of the Department of Electrical and Computer Engineering and Director of the McGill Institute for Advanced Materials (MIAM) and has previously served as Interim Dean of Engineering and Associate Dean for Research and Graduate Education in the Faculty of Engineering.
Topic of Keynote: Rapid DNA Amplification: Recent Approaches to Accelerating Nucleic Acid Diagnostic Methods


Keynote Abstract
Registration fee includes the following:
Publication of 1 accepted paper in the proceedings. Publication of each additional paper requires a €200 EUR registration
Conference package including a USB of the proceedings with all registered accepted papers
Buffet lunch for each day of the conference
2 coffee breaks for each day of the conference
1 banquet dinner OR cruise tour
Important information for accompanying person(s): Please be informed that the accompanying person can NOT be a co-author.
Co-authors, regardless if 1 author is attending, must pay the full registration fee.
The accompany person fee is only for spouses and/or children. Please contact us if you are unsure.
Virtual registration fee includes the following:
Publication of 1 accepted paper in the proceedings. Publication of each additional paper requires a €150 EUR registration
Access to all the sessions of the conference